REGIONAL OFFICE: COLUMBUS
In 2009, the OCP Columbus Office was established further expanding OCP's reach and customer service in the Ohio market. As in Toledo and Cleveland, the Columbus office utilized innovation and teamwork to consistently deliver quality work in the market. OCP Columbus has quickly grown to become the interior contractor of choice, excelling beyond the competition in a highly competitive market.
The Columbus market has an extensive portfolio that consists of new construction, such a the Nationwide Children's Hospital Faculty Office, the Gravity Project and the award-winning AC Hotel in Dublin. OCP Columbus continues to define the skyline with extensive renovations to projects, such as The Ohio State University South High-Rise, the Bob Evans Headquarters, and the Columbus Dispatch. These are just a few of the firm's impressive work throughout the Central Ohio market.
As Columbus continues to rapidly grow into the second largest city in the midwest (following Chicago), OCP Columbus continues to grow alongside the market with consistently, safely constructed projects of the highest quality.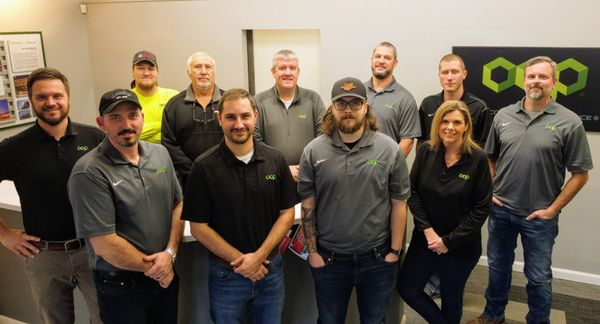 Want to work With Us on skyline defining projects?
As the Contractor of Choice in the Ohio area, OCP is consistently expanding the team in the field and office. Become a part of the skilled team that has been Defining the Skyline for 50 years.
DEFINING THE SKYLINE
Featured Projects in the Columbus Region